Why is my bearded dragon dragging his back legs? If you have a bearded dragon, you may have noticed that he has been dragging his back legs lately. This can be a sign of several different problems, some of which are quite serious. In this article, we will discuss the most common causes of leg dragging in bearded dragons and what you can do to help your pet.
Why Is My Bearded Dragon Dragging His Back Legs?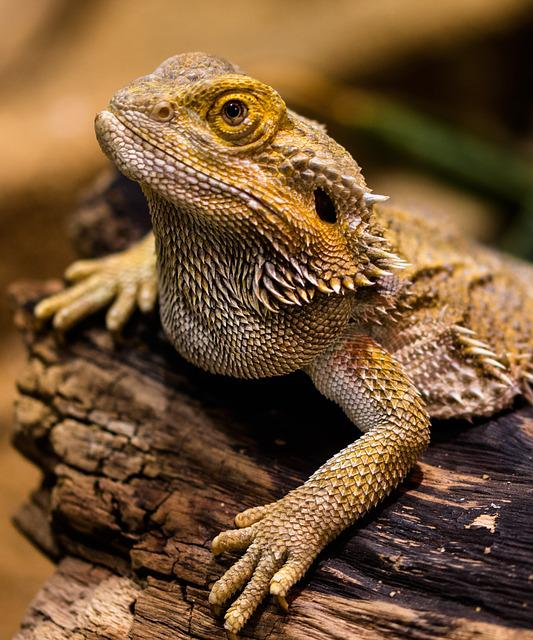 A common question among bearded dragon owners is why their pet is dragging its hind legs. There are a few different reasons this could be happening. There are several potential explanations for why your bearded dragon might be dragging his back legs:
It could be a sign of neurological issues, arthritis, or even something as simple as shedding skin. If your dragon is dragging his legs regularly, it's important to take him to the vet for a checkup. Neurological issues can be serious and often require treatment by a qualified veterinarian.
Arthritis is another possibility, especially if your dragon is older. Arthritis can cause pain and stiffness in the joints, making it difficult to move its back leg around. If skin shedding is the issue, no need to get worried.
Bearded dragons sometimes shed their skin in patchy ways, which can make it look like they're dragging their legs. Bearded dragons will often drag their back legs during molting to help remove the old skin and scales. If you think your bearded dragon is molting, he needs your supportive care. You can offer him a warm bath to help speed up the process. Remember, molting is a normal process and nothing to be concerned about. However, if you have any concerns, the best course of action is to take him to the vet for an evaluation.
When a bearded dragon's tail is injured or threatened, it will often drag its back legs in an attempt to escape. Tail injuries are not uncommon and can be caused by everything from falling to being stepped on. If you suspect that your bearded dragon has a tail injury, it's important to take him to the reptile vet as soon as possible.
Digestive issues are a common cause of bearded dragons dragging their back legs. Constipation, for example, can cause a blockage in the digestive tract that puts pressure on the reptile's spinal cord. In some cases, this pressure can lead to nerve damage and paralysis. Digestion problems can also be caused by impaction, if your bearded dragon isn't getting enough fiber in his diet, he may develop constipation in the digestive system. Bearded dragons are particularly susceptible to impaction because they often eat sand or dirt along with their food. If your bearded dragon is dragging his back legs, take him to the reptile vet for an evaluation to rule out any digestive problems.
If your bearded dragon is dragging his back legs, it could be a result of a lack of enough UVB light. Without enough UVB, bearded dragons can't properly absorb calcium, which can lead to muscular and skeletal problems. If your vet confirms that your bearded dragon isn't getting enough UVB lighting, you'll need to invest in quality UVB lighting and make sure he gets 12-14 hours of light per day. You may also need to give him a calcium supplement to help correct the deficiency. Note also that too much calcium is not good if you want to raise healthy bearded dragons. In most cases, dragons will start to improve within a few weeks of being on a proper UVB regimen. However, if the problem is left untreated for too long, it can become permanent and your dragon may never walk normally again.
One possibility your bearded dragon could be dragging hind legs is due to a vitamin A deficiency. This can cause the muscles in the legs to weaken, leading to paralysis. If you suspect your dragon has a vitamin A deficiency, take it to the vet for a blood test. Another possibility is that your dragon has MBD or metabolic bone disease. This happens when there isn't enough calcium in the diet, and it can lead to soft bones and deformity.
Why Do I Need A Blood Test To Figure Out Why My Bearded Dragon Is Dragging His Back Legs?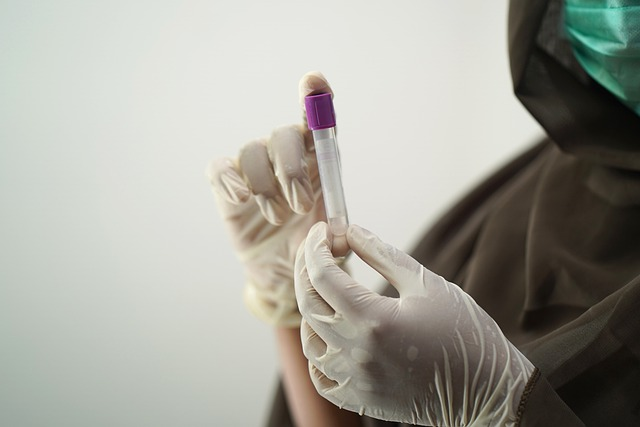 Blood tests are an important tool for diagnosing many health conditions in bearded dragons. By testing a sample of the dragon's blood, vets can check for a variety of problems, including anemia, infections, and organ dysfunction. Blood tests can also help to identify underlying causes of lethargy or poor appetite. In some cases, most bearded dragons drag their hind back legs due to pain or muscle weakness. Blood tests can help to rule out these possibilities and provide vital information about a dragon's health. In addition, blood tests can be used to monitor dragons for changes in their health over time. This is especially important for dragons who are receiving treatment for a chronic condition. Blood tests can help to ensure that the treatment is effective and that the dragon's condition is not deteriorating.
Blood tests will help your veterinarian pinpoint the problem. Sometimes, a calcium deficiency in food can lead to a bearded dragon dragging the back legs. This is easily remedied with food changes and supplements. If your bearded dragon is already on a diet that includes plenty of calcium-rich foods, such as collard greens and kale, and is being dusted with a calcium supplement nightly, then a trip to the reptile vet for a more thorough examination.
Is Metabolic Bone Disease A Reason Why Bearded Dragons Drag Their Legs?
Metabolic bone disease, which can also cause dragging of the back legs, is another potential cause that can be ruled out with blood tests. If your bearded dragon's diet is lacking in essential vitamins and minerals, this can also lead to health problems that may manifest as dragging of the back legs. A change in diet and/or the addition of vitamin and mineral supplements in their food may be all that's needed to get your bearded dragon back on track.
Conclusion
There are several potential reasons why your bearded dragon may be dragging its back legs. In most cases, it is due to an injury or a condition that is causing pain or discomfort. If you notice your bearded dragon dragging its back legs, it is important to take them to the vet for a check-up. Treatment will depend on the underlying cause of the problem.